Life and love hang in the balance during a deadly summer of storms.
Expected publication: May 2018
by Revell
A tornado has destroyed a small Minnesota community, and among the missing are not only a group of students but also PEAK Rescue team leader Chet King. Ty Remington will stop at nothing to rescue his mentor, not even when the girl he loved--and lost--walks back into his life. But Brette needs his help more than he knows, despite her stubborn determination to push him away. And when he gets a second chance, loving her just might cost him more than he can imagine.
A blogger for Vortex Storm Chasers, Brette Arnold didn't expect her adventures to land her in the same place as Ty, the guy who she walked--no,
ran
--from over a year ago. She had her reasons--good ones. The kind that tell her that falling for him again would only lead to heartache. But Ty isn't the kind of man to give up--not on the missing students or on her.
Available for Purchase:
Meet the Author: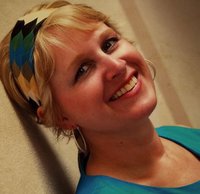 Susan May Warren
is the
USA Today
bestselling author of over fifty novels with more than 1 million books sold, including
Wild Montana Skies
,
Rescue Me
,
A Matter of Trust
,
Troubled Waters
, and
Storm Front
. Winner of a RITA Award and multiple Christy and Carol Awards, as well as the HOLT Medallion and numerous Readers' Choice Awards, Susan has written contemporary and historical romances, romantic suspense, thrillers, romantic comedy, and novellas. She makes her home in Minnesota.
My Thoughts:
This is the fifth installment in Susan May Warren's Montana Rescue series. I feel this is a stand alone book, meaning that the author gives enough background that it's unnecessary to read the other books in the series. I do however recommend reading the other books in the series to get the full impact of the series.
I loved this book!!
This book centers around PEAK Rescue located in Mercy Falls, Montana and it's team members. This is Ty's story.
Ty Remington works as an EMT at PEAK Rescue and has for the past two years since the helicopter crash that injured him and his close friend/mentor, Chet King. Ty, in recent weeks has been considering a change. He just doesn't feel needed or a valuable member of the team. 18 months ago a chance meeting with Brette Arnold had a huge impact on Ty and forgetting this woman was proving hard to do.
Brette Arnold has been riding out the storms of life both up close and at a distance. She is a blogger/photographer with Vortex Storm Chasers. Storms are unpredictable and chaotic, but for Brette, they captivated and enthralled her. She has experienced a storm of her own. 18 months ago after and emergency appendectomy a suspicious lump was found in her breast and her storm started. During the past year chemo had ravaged her body and along the way she lost herself. Now she is looking for something bigger that will help her forget this past year and maybe along the way find hope for the future.
Wow, what incredible characters, right? Now here comes a F-4 tornado barreling through Minnesota and hits the towns of Duck Lake and Nixon. A call comes from Ben King that his father Chet King, a valuable member of PEAK, was missing after a tornado had hit the area he was vacationing. All PEAK members load up and head to Minnesota to start what they do best, search and rescue. The founders of Vortex are from the small towns just hit by the tornado so they head for home. Brette goes to lend a helping hand to her friends.
This story brings forth so many emotions. Brette's story is enough to bring tears to your eyes, but one that is more common that we realize. Cancer of any kind strikes fear in your heart and mind. I think when someone is in the battle it's all about the fight and when you're finished with treatment that no one wants to hope for more, just take it one day at a time. On the other hand when a natural disaster strikes one of the first things you do is hope. One minute I was on the edge of my seat and the next I wanted to give Brette and Ty a hug.
As I stated I loved this story and the series. The engaging characters quickly pulled me into the story. Both Ty and Brette are both strong and deep characters. For me, the plot was fast paced and filled with twits and turns. This was a one setting read for me. Once I picked it up I couldn't up it down until I turned the last page and even then I still found myself thinking about the characters.
This story has elements of suspense, romantic tension, raw/real emotions, hope, trust, faith, fear, and love. I would recommend this book to anyone who love a great book or loves supsense.
**I received this book from the publisher via NetGalley. I was not required to write a positive review. All thoughts and opinions are my own.