It is 1653 and Heather Flower, a princess of the Montauk tribe, is enjoying her wedding feast when her groom is killed and she is kidnapped by a rival tribe and held for ransom. Though her ransom is paid by an Englishman, she is nonetheless left to die in a Connecticut forest--until she finds herself rescued by handsome Dutch Lieutenant Dirk Van Buren. Torn between her affection for Dirk and her long friendship with family friend Benjamin Horton, Heather Flower must make a difficult choice--stay true to her friend or follow her heart.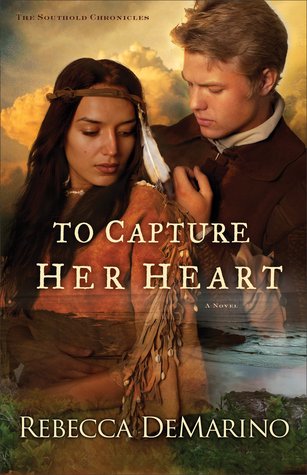 Fleming H. Revell Company
I opened the book and was immediately swept back to the colonial days. The author weaves beautiful images into the story that make the reader feel a part of the story. The characters, strong and well developed, give you a glimpse of the trials and harsh realities they faced. The middle of the story did drag a bit for me, but after a few chapters it did pick back up. I do feel this is a well written story that shows a lot of research went into getting the details historically correct. This is the first book I have read from this series and with that being said I do feel this is a stand alone story as it was easy to follow. I would recommend this book to anyone who loves a lot of history woven into a story.
I received this book from the publisher to give a honest opinion without bias or outside influence and I thank them.
http://rebeccademarino.com/