Tracy Campbell never wanted to leave Hope Harbor, Oregon, or the idyllic three-generation cranberry farm where she grew up. But life–and love–altered her plans.
When tragedy strikes and changes her plans yet again, she finds herself back in her hometown with a floundering farm to run and a heartbreaking secret. Romance is not on her agenda. Nor is it on Michael Hunter's. The visitor from Chicago has daunting secrets of his own. But when Tracy recruits him to help save a struggling charitable organization, the winds of change begin to sweep through Hope Harbor, bringing healing, hope, and love to countless lives–including their own.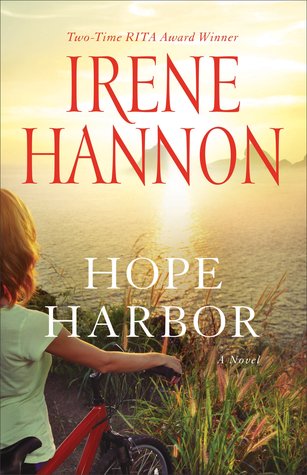 Fleming H. Revell Company
Oh my, I don't even know where to begin with this review.
Let me start by saying I absolutely loved this contemporary romance.
The beautiful cover only gives you a glimpse at the wonderful story enclosed.
We are introduced to the small town of Hope Harbor and the vivid descriptions will literally transport the reader there, or at least it did me. We are introduced to two characters that are dealing with a lot of emotional baggage.
Tracey Campbell grew up in Hope Harbor on a cranberry farm at the edge of town. The farm has been in her family for generations and she made the decision after college to return home to help with running it. She has a strong work ethic, devotion to her family and community, but hides her heartbreak and guilt from the world outside.
Michael Hunter was overwhelmed with grief over the loss of his wife, but I think that was compounded by guilt. Michael works for a charitable organization and always put his work a head of his personal life. He has taken a leave of absence from work to hopefully work through his grief and heads to Hope Harbor, the one place his wife wanted to go visit over the years.
Michael and Tracey's first encounter sent sparks flying, but not the romantic kind.
This a wonderfully written love story, but it's also about putting the past behind you and moving on. Grief is the one emotion that doesn't have a time limit.
This story also deals with a crisis in faith and that is the part of the story that pulled me in the most. The imagery is astounding and the characters very lovable. There's humor and there's also heartbreak.
I would recommend this story to anyone who loves romance.
I received this book from the publisher for a honest review without outside influence or bias and I thank them for this opportunity.
http://www.irenehannon.com/