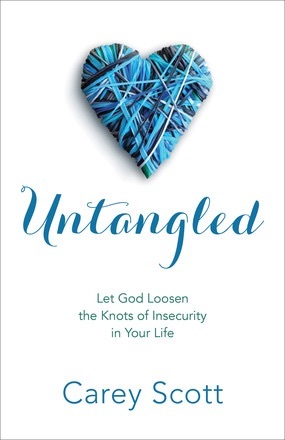 All women want to feel is valued. But problems arise when we seek confirmation that we are "enough "using the world's standards. Almost from birth, we are trained to find the approval and acceptance we crave in the eyes of family, friends, and even strangers. The result is that we cannot believe we are who God says we are--accepted, loved, beautiful, and treasured. We get tangled up in the world's assessment and our own self-judgment.
With hope-filled writing and plenty of hard-won personal advice, Carey Scott shows women how to untangle their self-esteem from the world and anchor it in Jesus. She lovingly shows readers that God was intentional in how he made them and that he is well pleased with his work. Women will learn practical strategies to escape unattainable standards and the performance-based measuring stick of the world, and find comfort in the fact that they are not alone on the journey.
What a wonderfully written book that explores how are always trying to measure up to expectations and how damaging that can be to our self esteem. She points out how we are bound from birth to get acceptance from others and how in trying to fulfill the acceptance that we are not alone in this journey.
Do you value you yourself or do you find value in what other's think of you?
To be honest, at first I was doubtful this book enlighten or be helpful, but of course I was wrong. Ms. Scott shares not only her story but also that of others in a very open and relatable way. She gives specific biblical verses and questions that will help you walk through untangling your insecurities.
This book reminds us that our worth is not obtained from this world but from God.
Yes, I would recommend this to other women, but most especially my daughter.
I received this book from Revell for a honest opinion without bias or outside influence.