Deputy Sheriff Michael Keane doesn't particularly enjoy being touted as the hero of Hidden Springs after pulling a suicidal man back from the edge of the Eagle River bridge in front of dozens of witnesses--a few of whom caught the breathtaking moments with their cameras. But the media hype doesn't last long as a new story pushes its way into the public consciousness of Hidden Springs' concerned citizens.
Photos of a dead girl arrive in the mail, and Michael becomes convinced she was murdered by the man he saved. With a killer one step ahead, things in Hidden Springs begin to unravel. Now Michael must protect the people he loves--because the killer could be targeting one of them next.
Readers will love racing along with Deputy Sheriff Keane as the clock ticks in this page-turning mystery.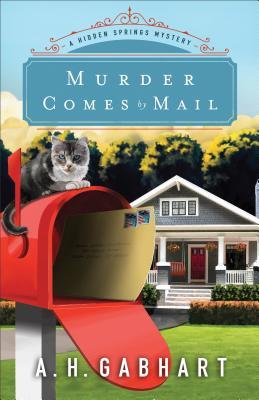 Published May 17th 2016
by Fleming H. Revell Company
Available for Purchase:
Meet the Author:
Connect Online:
My Thoughts:
This is a wonderful mystery with breathtaking suspense interlaced with a steady dose of faith.
Have you ever heard the saying "no good dead goes unpunished"? Well, I'm sure Michael Keane feels this exact way. After agreeing to drive the ladies from church to watch a play in a neighboring town they happen upon a gentleman standing precariously close to the edge of Eagle River Bridge. Being the sheriff and also an all around great guy he steps up and pulls the guy to safety before he can jump. Just as they land to safety the gentleman makes an ominous statement that has Michael curious about what he meant. If that wasn't enough suddenly pictures of a murdered girl arrive in the mail. Michael knows there's a connection between the gentleman on the bridge and the murdered girl. Clues lead him to believe things are more complicated than he first imagined.
This is a story that pulled me in from the first page. The characters are intriguing and somewhat quirky, but well integrated in the story. The pace flows effortlessly with twists and turns that kept me entertained. This is a story I would recommend to anyone who loves suspense.
**I received this book from the publisher as part of their book bloggers program. I was not required to write a positive review. All thoughts and opinions are my own.