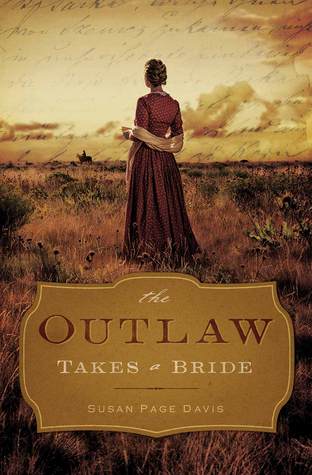 Johnny Paynter flees Denver to escape being hanged for a murder he didn't commit. At his brother's ranch in Texas, where he thought he could take refuge, he finds his brother, Mark—dead. Taking advantage of his strong resemblance to his brother, Johnny assumes Mark's identity. Soon Johnny discovers that Mark had been corresponding with a widow named Sally in St. Louis, and she's en route to be a mail-order bride to Mark. Seeing no other option, Johnny makes a fateful decision to go through with the wedding, posing as his brother. But Sally has secrets she's hiding, too. How will a marriage survive with so much deception?

What a wonderful story!
The author weaves the story of a mail-order bride who arrives in Beaumont, Texas to find not all is as she has been lead to believe. Sally Golding's first marriage was very difficult for her. Being a widow was also difficult, but she had an escape plan and that was Mark Paynter. That makes her not sound very nice, but she is a very genuine character. By marrying Mark she would be closer to her parents and if this marriage turned out to be less than desirable.
Johnny Paynter is Mark's younger brother who has been living in Colorado. When falsely accused of murder he fled to Texas in hopes of laying low at his brother's ranch. Unfortunately he arrives to find Mark dead. Johnny doesn't get the chance to properly grieve when Mark's intended arrives and expects a marriage and a home.
Choices!!
We all make decisions everyday that impact others, but do we make those based on what our heart or head tells us? The Bible tells us we should talk to God and follow his direction, because he knows which direction we should go. Johnny knows that lying to Sally is not the way to start a marriage, but he's afraid she will leave.
Johnny is basically a good guy, but can be easily led by his friends. His conscious bothers him when he makes a wrong decision and that shows how deeply entrenched his morals and values are.
Sally wants love, affection, and a home life she can build on. She also wants children to love. She doesn't understand Johnny's distance and feels he's keeping secrets.
A mystery and suspense interlaced with a romance that keeps you guessing until the end. Strong characters. This is a story about taking chances and questions of faith. I would recommend this to anyone who loves a good, clean story.
Disclaimer: I received this book from Netgalley for a honest review without bias. All opinions and thoughts are my own.