Expected publication: April 5th 2016
by Bethany House
Synopsis:
Maple Valley became Amelia Bentley's haven after her heart and her dreams of a family were shattered. But when the newspaper she runs is in danger of closing, she pins all her hopes on a story that just might convince the new owner to keep the paper running.

After his biggest campaign success yet, widowed speechwriter Logan Walker has the chance of a lifetime: a spot on a presidential campaign. But first he has to return to his hometown to sell the newspaper he's suddenly inherited.

But instead of a quick sale, Logan finds himself helping Amelia chase her story. She's scrappy, but wounded. He's dependable, but lost. And working together to break the story on Maple Valley's unsolved mystery is just the start of the sparks that fly in the office and in their hearts.
For I am about to do something new.
See, I have already begun! Don't you see it?
I will make a pathway through the wilderness.
I will create rivers in the dry wasteland.
~Isaiah 43:19
Meet the Author: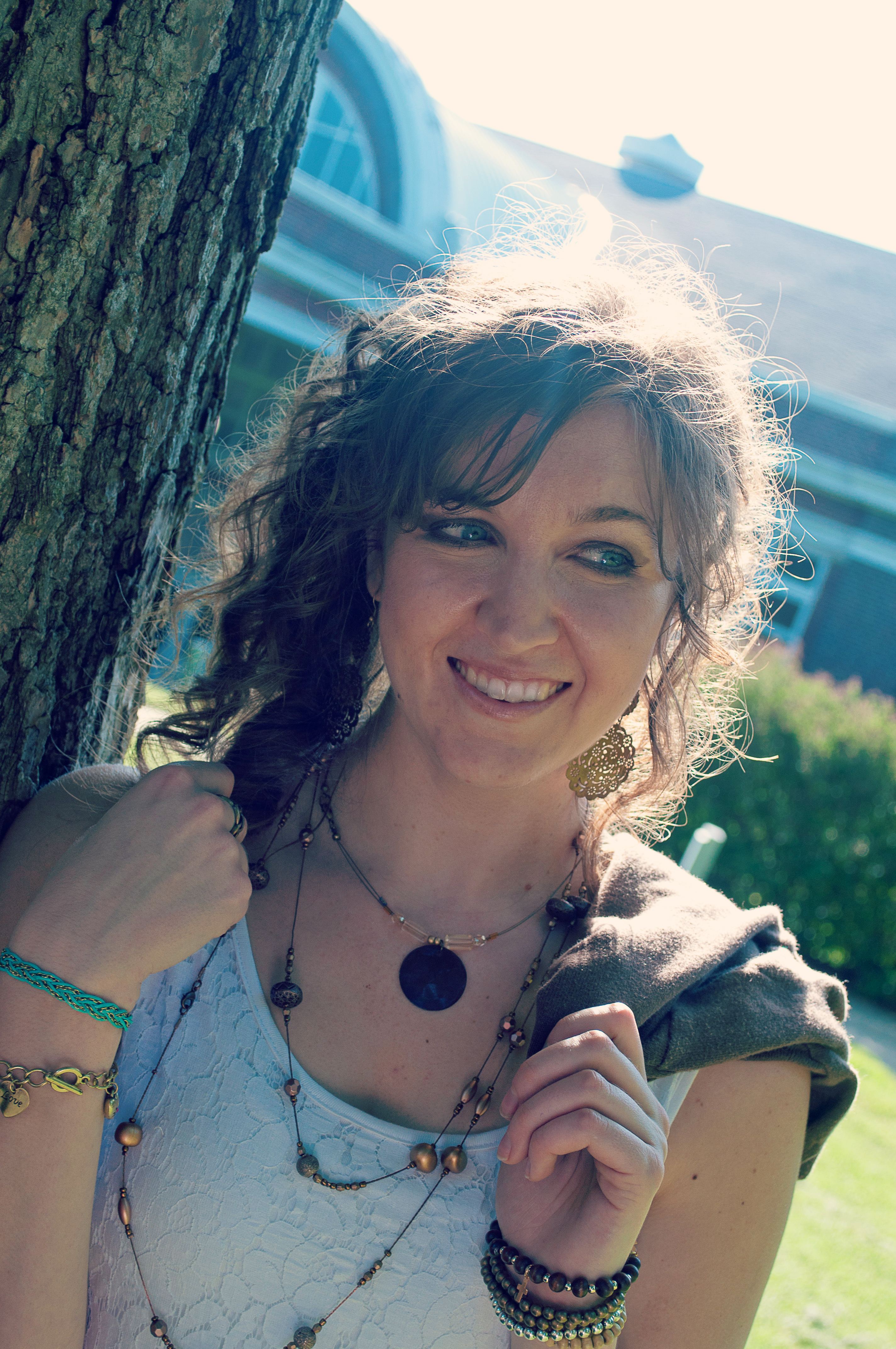 Melissa Tagg
is a former reporter, current nonprofit grant-writer and total Iowa girl. She's also a multi-published novelist. Her latest book, Like Never Before, was named by Publisher's Weekly to their spring 2016 "Religion and Spirituality" Top 10 list. Melissa has taught at multiple national writing conferences, as well as retreats and workshops.
When she's not writing, she can be found hanging out with the coolest family ever–not that she's biased–watching old movies, and daydreaming about her next book. Melissa loves connecting with readers.
Connect with Melissa:
Website
Facebook
Twitter
Google+
Instagram
Interview with Melissa about her

new release:
1. What's the premise of this story?
This is the story of Amelia Bentley—a woman who has lost her dream of having a family but has created a whole new life for herself as editor of a small-town newspaper. And it's the story of widowed, single father Logan Walker—a former reporter turned successful speechwriter who finds out he's inherited said newspaper. Logan and Amelia end up having cross-purposes—Logan hoping to sell the paper, Amelia desperate to save it. But when they end up chasing an intriguing story together in an attempt to solve Maple Valley's long-time unsolved mystery, it's just the start of the sparks that fly in the office and in their hearts.
2. What kind of research did you have to do for Like Never Before?
One thing I didn't have to research is small-town newspaper life! I was a reporter for a small-town weekly newspaper for several years after college—and interned at another daily paper throughout college—so I felt confident in portraying that piece of Like Never Before's story world. But I did have to research the ins and outs of political speech writing, and I did quite a bit of reading on Charles Lindbergh, as there's a light historical mystery thread related to him in this book.
3. Speaking of that little historical mystery thread, that's a first for you.
When I was a kid, I was obsessed with this picture book biography of Amelia Earhart. I'm sure I checked it out of my hometown library at least a couple dozen times. As I grew older, that interest spread to Charles Lindbergh, which then intensified when I visited Lindbergh's childhood home and museum in Little Falls, Minnesota. So those two interests somehow merged in my storyteller mind as I brainstormed this book. It wasn't entirely planned! But I definitely had fun with it.
4. What message or theme do you hope sticks with readers as they finish Like Never Before?
Prior to writing this story, I walked through a season of feeling creatively dry. My writing dream felt somehow beige; my creative energy lacked its former luster. But then I started writing Like Never Before, started getting to know these two characters who'd also seen their dreams sort of fade into something colorless. And as I wrote, as I dove into Maple Valley and Logan and Amelia's worlds, my storytelling delight reawakened! I felt my creativity come alive in a new ways, as if God was saying, "Look, I'm doing something new here." It was a return of joy. . . . And that is what I hope sticks with readers once they've turned the last page of Like Never Before. I hope they are refreshed and inspired by the reminder that no matter what we've gone through,
no matter what we've lost, God can make all things new. He can truly give us joy like never before.
5. What's your favorite scene in this book?
There are some fun and funny scenes in this story and some overtly romantic and wonderfully gooey scenes that I just looooved writing. But probably my favorite scene in the whole book is a much quieter, much softer scene. It takes place on a little bridge right after a rainstorm. My staid and dependable hero, Logan Walker, has just done something he never does, and he's feeling awful. Enter Amelia. I won't give away any more than that, other than I just love how she ends up being exactly what Logan needs in those moments . . . from diverting him with charming jokes to emotionally tending his wounds with an unexpected, tender action.
Let me tell you something right now, I LO

VED this book!!!!
The author takes us back to Maple Valley for a beautiful romance interlace

d

with lots of humor.
As the story opens we are introduced to Amelia Bentley and Logan Walker. Amelia is presently working as the interim editor of Maple Valley News since the editor/owner, Freddie Fitzsimmons, untimely death. She has no idea the fate of the paper at this time, but thinks if she can increase the advertisements and the subscriptions that she can prove to the next owner not to shut the paper down. She feels that i

f

she could convince Logan, who's a speech writer in LA, to help her out that it would booth the paper's overall image, plus she knew since this was where he got his start and that alone may help convince him. In one correspondence Logan refers to her as Hildy and that's all it took for me to fall in love with him. A man

who knows his Cary Grant movies will still my heart anytime.
W

hen there's an unexpected apartment fire and the arrival of Freddie Fitzsimmons will he knows that he needs to return to Maple Valley. His plan was simple return home, visit his family, take care of the will then when he returned to LA his apartment would be ready to move back in. Of course as we all know plans

of not always going as planned.
Both characters are extremely complex with issues. Amelia is a fun loving girl that will immediately steal your heart and make you want to be her friend. She immediately fell in love with Maple Valley and made it her home soon after arriving. She has been dealing with the loss of the life she had planned for, a husband and child. Grief is a big obstacle to overcome. She is actively involved with the community and has become friends with the Walker family. Logan's life has been full of unexpected twists and turns. From the loss of his mother at a young age to the loss of his wife three years ago, but this latest twist was something he could actually control. He is genuinely a great person and easy to fall in love with. His biggest problem is that he's trying to do everything for everyone. What neither expect is the romantic tension that springs up in their friendship. Neither is looking for a romantic relationship that they know will only complicate their lives further. This is a story that will make you want to laugh one minute and make you feel like crying the next. It has elements of

mystery, romance and humor. I would recommend it to anyone.
*I received this book from the author for a honest review without bias or outside influence. I was not requ

ired to write a positive review.
To celebrate the release of Like Never Before, Melissa is going to give away a copy + a $25 VISA gift card to a random lucky duck. This giveaway will end April 11, 2016. Happy entering!
Giveaway
Available for Purchase:
AMAZON
BARNES & NOBLE
CHRISTIANBOOK
BAKER RETAIL