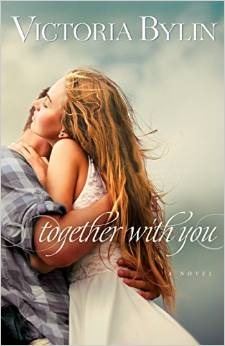 Publisher: Bethany House Publishers
Book Description:
A Tender Contemporary Romance about Finding Unexpected Love
When a Lost Child warning blasts over the mall's PA system, toy store manager Carly Mason finds the little girl playing with a stuffed rabbit. Something about five-year-old Penny Tremaine is different. An ex-social worker, Carly recognizes that Penny suffers fetal alcohol effects, and a piece of Carly's own past suddenly confronts her. Never again will Carly become involved with a client. The risks are far too great. But something about Penny--and Penny's handsome father--tugs at Carly's heart. Before she has time to think it through, she agrees to a much-needed job as a nanny.
Dr. Ryan Tremaine knows he messed up his life. But this summer he will redeem himself. With his ex-wife remarried and on a trip far away, his two teenage sons and Penny are living under his roof full time. Ryan is dedicated to his sink-or-swim list, a plan to reconnect with his children. The first step: recruiting Carly Mason to be Penny's nanny.
Ryan never anticipated being so drawn to Carly, an attraction Carly seems to fight as much as he does. Could Carly be the missing piece that helps his family stay afloat, or will their blossoming romance only complicate things further?
This is a story about bad decisions, forgiveness, trust and faith.
As humans we are not perfect and make many mistakes, but we have to remember no sin is too big to be forgiven.
The author brings us a wonderful, contemporary romance about learning to live with the choices we make. We are introduced to two incredible characters that are easy to love. Ryan and Carly are both good, strong people, but they have their flaws which makes them more real. Carly is a very strong woman who is tethered to the past, but she is trying to learn from it instead of letting it define her as a person. There are times when she could give up or give in, but she turns to the Lord for direction. Ryan, on the other hand, is the father of 3 and has a past mistake which he lets define him as a person. Ryan does not believe in God and thinks religion is cult. The story also addresses the issue of fetal alcohol disorders in great detail. The author eloquently points out that education is the key to preventing it. I love that this issue is addressed. Not many people are familiar with it or realize how prevalent it is. This is a beautiful story about a family in crisis that must deal with trust, forgiveness, and humor. I would recommend this book to anyone.
I received this from Netgalley for a honest opinion without bias as stated above.