She's determined to give her baby a better life.
Could a Christmas miracle make it possible?
Not long after she receives the news in 1944 that her baby's father was shot down in the South Pacific, Amelia Richards loses hope. Jobless and broke, she has nowhere to turn for help but her infant's paternal grandparents. The only problem is, they don't know that she--or their grandson--exists.
When Amelia discovers the family is wealthy and influential, dare she disclose the truth of her relationship with their son? Or could the celebration of the arrival of another unexpected baby nearly two thousand years ago be the answer to her dilemma?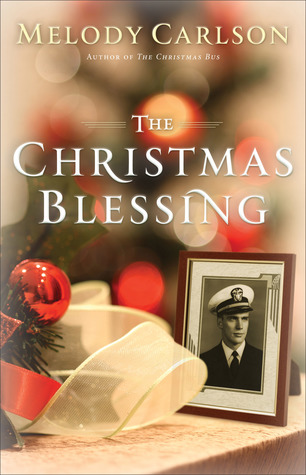 Published September 5th 2017
by Fleming H. Revell Company
Meet the Author:
Melody Carlson is the award-winning author of over two hundred books, several of them Christmas novellas from Revell, including her much-loved and bestselling book, The Christmas Bus.
Connect Online:
My Thoughts:
I always look forward to Melody Carlson's Christmas themed books released in the fall. I believe a lot of people will call this a novella, but I think it's too long for that title. I will say that it is easily a one sitting book though.
This book is set during World War II. It is a well written story that captures both time and place. It flows effortlessly and is consistent. To describe the story I would say it's full of emotions, both raw and real. The characters are engaging. I liked Amelia Richards and wanted her to get the happily ever after ending she deserves. This story does touch on some tough issues, but I did feel they were resolved realistically. This is probably not my favorite Christmas themed book, but it's still a great read. I found some spiritual aspects in the book, but must say I expected more. I would recommend this book to anyone who loves a feel-good story.
*I received this book from the publisher as part of their blogger program. All thoughts and opinions are my own.