After two broken engagements, nurse practitioner Mia Robinson is done with dating. From now on, she only trusts herself and God, and she's focused on her eighteen-year-old sister, Lucy, and caring for patients. Just as she applies to work for an international aid organization, a phone call from Lucy, who's pregnant and running off to marry her twenty-one-year-old boyfriend, throws a wrench into all of Mia's plans.
Jake Tanner may have recovered from the physical injuries he sustained on the job as a police officer, but his heart has yet to heal from losing his former partner in the tragedy. He's poured himself into starting a camp for the sons of fallen officers and mentoring Sam, the adult son of his deceased partner, who's asked him to be his best man at his wedding.
Mia is expecting a mess when she arrives to sort out the situation with Lucy, but she wasn't expecting Jake. And Jake, who can't help envying Sam and Lucy, doubts he'll ever experience their happiness for himself. But maybe Jake's courage and Mia's caring spirit are just what they need to bring them a lifetime of healing and a forever kind of love. . . .
Published August 8th 2017
by Bethany House Publishers
Available for Purchase:
AMAZON
BARNES & NOBLE
CHRISTIANBOOK
BAKER BOOK HOUSE
Meet the Author: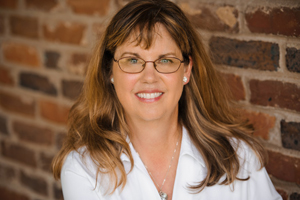 Known for her realistic, likable characters and vivid writing, Victoria Bylin delights in tackling tough subjects with respect and compassion. Together With You (Bethany House, 2016) won the Inspirational Readers Choice Award for Best Contemporary Romance. Her books, both contemporaries and western historicals,have finaled in the Carol Awards, the RITAs, and RT Magazine's Reviewers Choice Awards. A native of California, she and her husband now make their home in Lexington, Kentucky. They have two grown sons and are the proud grandparents of twin girls.
Connect Online:
WEBSITE
FACEBOOK
TWITTER
PINTEREST
My Thoughts:
I loved this book. The cover gives a hint at the incredible story inside.
This story centers around two sisters. One is responsible and hard working, the other is a little flighty with a heart of gold.
Mia had responsibility thrust upon her at a young age. She was a 20 year old college student when her mother passed away. She couldn't let her only sibling go into foster care so she took on guardianship of a 10 year old. Mia has always taken care of Lucy and some times tends to be overbearing, but it comes down to the fact that she loves her deeply. There have been two constants in her life, taking care of Lucy and her faith in God. She doesn't make promises she can't keep, but most importantly she wants to follow where God leads her. She has had her heart broken by two men she trusted with all her heart, but no more. She has put men behind her and is focusing on her career. I admire her determination to go after a dream. With her last broken engagement she prayed God would open a new door for her and she plans to take advantage of the open door.
Lucy has had only Mia in her life until while in college she met Sam. He's a dream come to life. She and Sam decide to get married because they rushed the honeymoon before the wedding and now are expecting a bundle of joy. She loves Sam and knows this is the right decision even if she is only 18. After they are married, whether it was hormones or anxiety, she suddenly is feeling like she's not good enough for Sam or God. She develops problems with her pregnancy and begins to wonder if this is God's punishment for she and Sam having premarital sex. She tries to rely on God, but tends to reach for Sam during difficult moments.
I loved both characters immediately. Lucy was young, but she has a heart of gold and always looks for the best in a person. Mia is strong and responsible, but you can tell what she wants more than anything is to be loved. As each sister begins a new journey in their life each must face what they fear most. For Mia it's trust and with Lucy it's faith. Both characters meet challenges that each of us must face and to be honest this made them seem like real life women. They dialogue is true to life and the issues they face are real.
On another note, the author addresses many issues in this story and each are resolved realistically. I loved how she incorporated Alzheimer's disease in a way that the reader could understand what families face when dealing with this horrible disease. It's heart breaking to say the least.
This is a book that I would recommend to anyone who loves a good, clean story or needs a good romance. It brings elements of faith, love, trust and new beginnings.
*I received this book from the author. I was not required to write a review. All thoughts and opinions are my own.