In a wild country, the true cost of love may be more than they can bear
Beautiful and winsome, Betsy Zook never questioned her family's rigid expectations, nor those of devoted Hans--but then she never had to. Not until the night she's taken captive in a surprise Indian raid. Facing brutality and hardship, Betsy finds herself torn between her pious upbringing and the feelings she's developing for a native man who encourages her to see God in all circumstances.
Greatly anguished by Betsy's captivity, Hans turns to Tessa Bauer for comfort. She responds eagerly, overlooking troubling signs of Hans's hunger for revenge. But if Betsy is ever restored to the Amish, will things between Hans and Tessa have gone too far?
Published August 1st 2017
by Fleming H. Revell Company
Available for Purchase:
Meet the Author: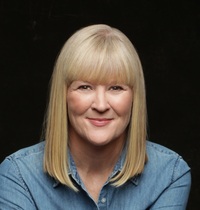 Suzanne Woods Fisher's interest in the Amish began with her grandfather, W.D. Benedict, who was raised Plain in Franklin County, Pennsylvania. Suzanne has a great admiration for the Plain people and believes they can provide wonderful examples to the world. But she's not implying they're perfect, or hold a secret to life. In both her fiction and non-fiction books, she has an underlying theme: You don't have to "go Amish" to incorporate many of their principles–simplicity, living with less, appreciating nature, forgiving others more readily, trusting in God–into your life. Those are values that can be sought and reached by all of us.
When Suzanne isn't writing or playing tennis or bragging to her friends about her grandbabies (so cute!), she's volunteering with puppies for Guide Dogs for the Blind. To her way of thinking, you just can't take life too seriously when a puppy is tearing through your house with someone's underwear in its mouth.
Connect Online:
My Review:
Oh wow, what a heart touching story.
I have only been reading Amish stories for the past 3 or 4 years. In fact, Suzanne Woods Fisher was the author of the first Amish book I read and since then I have been hooked on her writing. She weaves words together that bring the setting, plot and characters alive in my mind. Honestly, I didn't know much about the Amish until I started reading her books. She has educated me to not only their beliefs, but also their way of life. I am by no means and expert, but I have a better understanding.
This is the third installment in the Amish Beginning series. It can be read as a stand alone story with all the background she weaves into her story, but I would encourage you to read the first two books so you will get the full impact of the series.
This story centers around two young women who come from similar backgrounds, but nothing alike. Betsy Zook lives in the area north of Lancaster with her parents and two brothers. They are recent immigrants from Germany and are practicing Mennonites. Tessa Bauer is the daughter of the minister of Stoney Ridge Amish church. Tessa is an only child and holds Hans Johnson Bauer, her father's foster brother, in high esteem.
Betsy's home was attacked by Indians. Her parents were killed and one younger brother, Willie, escaped. She and her other brother, Johnny, were taken captives by warriors. She suffers at the hands of the warriors, but when taken as a tribute by another her life began to change. Her captivity changes her in ways she doesn't quiet understand. She longs to return to her people even though she has adjusted to this new way of life. I really felt compassion for this young woman and hoped she would be reunited with her brothers.
Tessa sees Betsy abduction as a way to finally have Hans see her as a possible woman he could marry, instead of a young girl. Tessa spends more time with Hans and offers her support to his feelings of desperation and suddenly they become closer. This was her greatest hope come true come true.
This story has elements of anguish, anger, fear, jealousy, faith, but most of all love. The plot immediately takes you back to prerevolutionary life and gave me a glimpse of how hard it can be in many ways. I loved both main characters for many reasons. Betsy wanting to go back to the life she knew and was comfortable, but when you leave can you truly go back. Betsy shows how she has matured in her thinking and reasoning. Tessa was a young girl learning about life through making mistakes and dreams as many of us done while growing up.
A wonderful story I would recommend to anyone who loves history or a good Amish story. The only thing I didn't like was that this would be the end of this series.
**I received this book from the publisher as part of their blogger program. I was not required to write a positive review. All thoughts and opinions are my own.