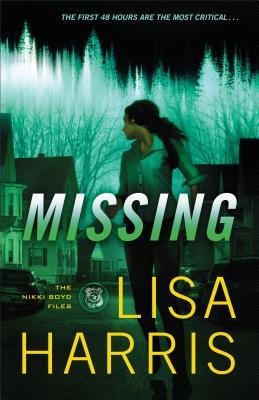 by Fleming H. Revell Company
Nikki Boyd Enters the Deadly World of Counterfeit Drugs to Find a Missing Woman
Nikki Boyd isn't usually called in on homicides; her forte is missing persons. But when a case with two murdered and two missing pops up on a quiet suburban street, she's ready to start the investigation and find missing homeowners Mac and Lucy Hudson. When the first clues lead her to the boat of her friend Tyler Grant--and another dead body--Nikki must untangle what ties Tyler to the Hudsons. The clues pull her into a deadly maze of counterfeit drugs and a killer who will stop at nothing to silence anyone who threatens his business--including Nikki.
Christy Award-winning and bestselling author Lisa Harris puts readers right into the action in this fast-paced thriller that will have them turning pages long into the night.
Available for Purchase:
AMAZON
BARNES & NOBLE
CHRISTIANBOOK
BAKER RETAIL
Meet the Author:
Lisa Harris is a bestselling author, a Christy Award winner, and the winner of the Best Inspirational Suspense Novel for 2011 from Romantic Times. She has sold over thirty novels and novella collections. Along with her husband, she and her three children have spent over ten years living as missionaries in Africa where she homeschools, leads a women's group, and runs a nonprofit organization that works alongside their church-planting ministry. The ECHO Project works in southern Africa promoting Education, Compassion, Health, and Opportunity and is a way for her to "speak up for those who cannot speak for themselves . . . the poor and helpless, and see that they get justice" (Proverbs 31:8).

When she's not working, she loves hanging out with her family, cooking different ethnic dishes, photography, and heading into the African bush on safari. For more information about her books and life in Africa, visit her website at www.lisaharriswrites.com or her blog at http://myblogintheheartofafrica.blogspot.com. For more information about The ECHO Project, please visit www.theECHOproject.org.
Connect Online:
WEBSITE
BLOG
FACEBOOK
TWITTER
PINTEREST
My Thoughts:
This is the second book in the Nikki Boyd Files released by Lisa Harris and to me a stand alone story even though it's part of a series. I will start by saying the cover does a good job of giving the reader a hint of the suspense inside.
I enjoyed this book, but I really like a suspenseful story. Nikki Boyd is a Special Agent with the Tennessee Bureau of Investigations-Missing Persons Task Force. Nikki hasn't given up on finding her sister who disappeared years ago. She and partner, Jack Spencer, have been called to the scene of a homicide. As more information becomes available it is discovered that Mac and Lucy Hudson are missing which is what prompts the call. Knowing the first 48 hours are crucial Nikki and Jack plan to leave no stone uncovered. Unfortunately the first clue leads them to the marina and the boat owned by Nikki's close friend, Tyler Grant. Upon arrival they encounter Tyler bloodied and leaning over a body who turns out to be Mac Hudson. Nikki knows that there's no way Tyler was involved in this murder, but she must put her feelings aside and work the case and follow where the leads take her.
This is a action packed suspense that will keep you guessing until the end. I liked the characters. Nikki shows both determination and strength as she works the case. With each new lead she begins to ask more questions and suddenly realizes she has more questions than answers. She digs in and always puts the case first. She is diligent in looking for Lucy. Tyler is forthcoming as to the extent of his involvement, but when he realizes the danger that Nikki is in his protective instincts kick in. Jack is a no nonsense character that doesn't take anything at face value. His main concern is finding answers that will lead to Lucy Hudson. This is an adventure and suspense that will keep you turning the pages until the end, even if it's 2 am and your alarm will sound at 6 am.
I would recommend this book to anyone that loves suspense.
*I received this book from the publisher as part of their book bloggers program. I was not required to write a positive review. All thoughts and opinions are my own.
Here's a look at the next book in this series, Pursued, is set to release in April, 2017.
Nikki Boyd's flight into Nashville was routine--up until the crash landing at the airport. When the dust settles, Nikki discovers that the woman who had been seated next to her on the plane is missing--and no one will admit she was ever there. Erika Hamilton had been flying to Nashville with an air marshal as a key witness in an upcoming grand jury trial. When she flees from the crash, is she running from trouble or straight into it? Before Nikki can even see her family, she and her team are pulled into a missing persons case where the motives are as unclear as the suspects.