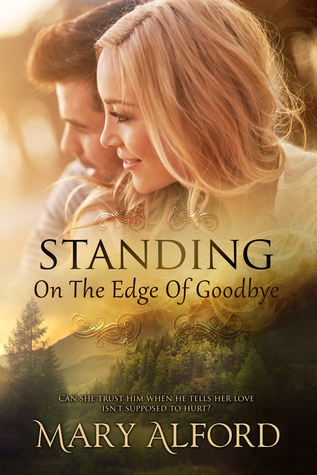 Published November 17th 2015
She gave up everything in the name of love and it almost cost Kate Alexander her life. Now alone and pregnant, Kate is desperate to reach the one person who matters most in her life. Her Grandmother Rachel.
After the death of his son, Matt Stevens checked out on life and God, but when Kate shows up at his doorstep desperate and sick, Matt finds himself wanting to help her. Is it just for Rachel's sake? While he loved Rachel like a family member, lately since Kate's entrance into his life, he finds himself thinking about things he'd written out of his life. Things like love and a future with Kate and her child.
Is it possible for two broken people to rebuild their lives and start over? Can Matt accept the second chance at happiness Kate can provide? Can Kate trust Matt when he tells her love isn't supposed to hurt?
Available for Purchase:
Meet the Author:
Connect Online:
My Thoughts:
This is a heartbreaking story that will grab you from page one and hold you until the last page is turned. This is a story that will swallow you heart and soul. It has elements of mystery, faith and forgiveness. There are tough issues addressed in this story, but are resolved realistically. The characters are detailed and perceptive. The plot flows effortlessly and the engaging characters grab you at page one.
In this story we meet Kate Alexander and Matt Stevens.
Kate moved to Texas to fulfill all her dreams, but what she ended up with was a nightmare instead. She longs for safety and comfort she would find both in her grandmother's arms. She traveled over 1200 miles fighting both pain and nausea to reach Silver Mountain, Colorado the last address she had for her grandmother, Rachel. Unable to find her grandmother at home she trudges up to the landlord's door and hears news she never expected, her grandmother had dies three weeks ago.
Kate had endured her very own hell on earth and she would survive this blow also.
Matt Stevens has been in turmoil since the loss of his son and wife in an auto accident on the mountain side. How could God have let that sweet little boy suffer?
He not only lost his faith in God, but in humanity. He has shut himself off from everyone, but Rachel and a childhood friend, Dr. Denny Hernandez. He was a successful businessman who works from home so this was easier to accomplish than it sounds.
The arrival of Kate at his doorstep was unexpected and suddenly he found things more complicated than he ever imagined. It was obvious that she was unwell, but when he found out the extent his heart melted with compassion. With both of their histories trust is a big issue, but will either be able to open up to deal with their grief?
This story is about trust, forgiveness, faith and second chances.
This is a book I would recommend to anyone who loves romance, mystery and stories of faith.
*I received this book from the author for a honest review without bias or outside influence. I was not required to write a positive review.