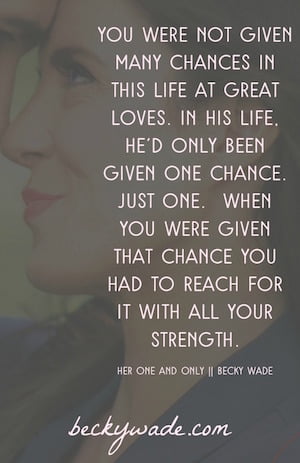 Gray Fowler, star NFL tight end, is being pursued by a stalker, so his team hires a protection agency to keep Gray under the watch of a bodyguard at all times. When Gray meets Dru Porter, an agent assigned to him, he's indignant. How can an attractive young female half his size possibly protect him?
But Dru's a former Marine, an expert markswoman, and a black belt. She's also ferociously determined to uncover the identity of Gray's stalker. And she's just as determined to avoid any kind of romantic attachment between herself and the rugged football player with the mysterious past. But the closer they get to finding the stalker, the closer they grow to each other. As the danger rises, can Dru and Gray entrust their hearts--and their lives--to one another?
Her One and Only

Book Cover Photo Shoot:
Expected publication: May 3rd 2016
by Bethany House Publishers
My Thoughts:
The first thing I want to say about this book is that this is a very ad

dicting series!!
Yep, that means I loved

this story.
In Undeniably Yours we met Bo Porter who was the manager of Whispering Creek Ranch which is a thoroughbred rac

ehorse farm located in Texas.
In Meant to Be Mine we met Ty Prorter who is a professional bull rider th

at traveled a lot.
In a Love Like Ours we me

t former marine

Jake Porter who is a

trainer at Whispering Creek

.
In Her One and Only we will meet Dru Porter both the baby and only girl in the Porter family. Dru grew up trying her best to keep up with her big brothers and I'm certain to some extent making herself a pest to the boys. I think Dru has always had a need to prove to everyone she was as capable at anything as her brothers. She is a former marine and national pistol shooting champion. Currently she works for Sutton Securities as a protection agent or bodyguard, but she really hates that word. She works for Anthony Sutton has been on desk duty due to an injury that occurred last year during an assignment. The team she's a part of has a new assignment to protect NFL Dallas Mustang's player Gray Fowler after he received threatening lett

ers.

Just one problem to this assignment, Gray is somewhat insulted for such a small woman to be his bodyguard, but the general manage

r, Brian Morris, insists.
Of course there's a lot more to Gray than being a big football star. He supports a lot of charities, but his favorite is Grace Street which is a non-profit that offers outreach programs for abused women and children. He did not have an ideal childhood and I'm sure this has a great impact on why this charity appeals so much to him. Now there's only 2 things that he likes about Dru, first her beauty and second it was entertaining to rile her. Of course Dru's first thoughts w

hen she met him were:
"He's trouble. Of all the words in the English language, those were the first two that slid into her mind."
Of course she and her family were die hard Cowboys fans so that could also enter into the

equation

. Dru is determined to keep Gray safe and find the stalker which will hopefully earn back the Anthony Sutton's trust after the disaster of last year. Her brothers know her much better than she thinks and needless to say the Porter brothers always protect what is there's. As the important factors surface and the threats escalat

e which

draws Dru

closer to Gray and an attraction develops that could put both of their lives at risk. Dru sees that her presence is putting Gray in more danger and steps aside as his agent, but unknowingly continues to

pursue the stalker.
This is a spectacular read! It has elements of mystery, suspense, humor and romance. The plot is steady and flows effortlessly. It will pull the reader in and keep them turning the pages until the very end. The complex and engaging characters show emotions that are raw and real and lead them to be endearing. Of course the southern charm and romantic tension add so much to this story a

lso.

A perfect ending to th

is series.
Even though this story is part of a series, this book is definitely a stand alone story. The author gives just enough background that reading the previous books is not necessary to read this book, but with that being said I would highly recommend reading them also becau

se they are wonderful stories also.
I would recommend this book to anyone who loves mystery, suspense or a good

, clean romance.
**I received this book from the author for a honest review without bias or outside influen

ce. All thoughts or opinions are my own.
Available

For Purchase:
AMAZON | BARNES & NOBLE | CHRISTIANBOOK
BAKER RETAIL
Meet the Author: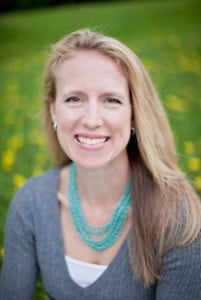 During her childhood in California, Becky frequently produced homemade plays starring her sisters, friends, and cousins. These plays almost always featured a heroine, a prince, and a love story with a happy ending. She's been a fan of all things romantic ever since.
Becky and her husband lived overseas in the Caribbean and Australia before settling in Dallas, Texas. It was during her years abroad that Becky's passion for reading turned into a passion for writing. She published three historical romances for the general market, put her career on hold for many years to care for her kids, and eventually returned to writing sheerly for the love of it. She's delighted to be penning warm, wry, and heartwarming contemporary romances for the Christian market. She's the Carol Award, INSPY Award, and Inspirational Reader's Choice Award winning author of My Stubborn Heart, Undeniably Yours, Meant to Be Mine, and A Love Like Ours.
These days Becky can be found failing but trying to keep up with her housework,
sweating
at the gym, carting her kids around town, playing tennis, hunched over her
computer
, eating chocolate, or collapsed on the sofa watching TV with her husband.
Connect Online: