The Response Of God To The Cries Of Our Heart
Published January 5th 2016
5

Stars
Give thanks to the Lord,
for he is good, his
his love endures forever.
Psalm 107:1
"Sometimes He wrings the worship from our hearts." There are times when worship overflows easily and effortlessly from a heart full of gratitude and praise. Yet, there are other times when God seems far and we feel we have nothing left to offer. We are tired, or thirsty, or imprisoned in our own chains through our own devices, or caught in the waves of a tumultuous sea. This is when God shows us His steadfast love. He wraps His eternally powerful, ultimately creative, nail-scarred hands around our hearts and squeezes with appropriate might—yielding an honest plea for Him to save us and deliver us from our circumstances, fears, and self control. And He does. He initiates with His steadfast love, and responds with the same. Walk with Lauren as she shares what she has learned of the steadfast love of the Lord.
Walk with Lauren as she shares what she has learned of the steadfast love of the Lord.
My Thoughts:
Lauren Chandler brings us a book that is a combination of memoir, personal growth and self help. In Nov. 2009 she was living pretty normal lives or as normal as can be when you are
a wife and mother of three. Then it wasn't. She likens it to being hit by a tsunami when you're least expecting it. Her husband Matt, the lead teaching pastor at The Village Church in Dallas, Texas, was diagnosed with a stage 3 malignant brain tumor. Life suddenly took a 180 degree turn.
What do you do when life suddenly, without warning takes a 180?
Do you give in to despair?
Do you stand up and fight?
Lauren choose to reach for her anchor and held on with both hands.
And where did she find her anchor, she turned to God and let him led her through the storm.
This is not just a memoir, but she also shows us and teaches us that regardless where you find yourself that God is our Steadfast Love.
Lauren delved into Psalm 107.
Have you read this Psalm?
It's about actual events where real people were physically in troubled times and how God rescued them. We must remember that God is the same today as he was yesterday and will be the same tomorrow as he is today. Our storms may not take the same form as those in Psalm 107, but our storms are just as real and not something we can escape. We are reminded that no matter what storm we are facing God gives you a life preserver and that is his son.
This book is 208 pages in length and divided into 5 parts with a total of 12 chapters.
Part One: A Call to Worship (Psalm 107:1-3)
Part Two: The Desert (Psalm 107:4-9)
Part Three: Chains (Psalm 107:10-16)
Part Four: Folly (Psalm 107:17-22)
Part Five: The Storm (Psalm 107:23-43)
This is a beautifully written book and it is evident that is comes from Lauren's heart. She reveals her raw emotions and lays them out for everyone to see in hopes that it might help someone when they face a storm. She takes the reader one step further in showing them how to hold on to God's love not just through her personal experience, but backed up on scriptural principles. Most would think that because this is written by a female then it is directed to the female audience and they would be wrong. She points out principles that can be applied to your life regardless of your gender. This is a book that I will keep on my shelf and use as a reference again and again, whether I am facing a storm or if I can use it to help someone else facing a storm.
I would recommend this book to anyone.
*I received this book from the author via the publisher for a honest review without compensation. All opinions and thoughts are my own.
Available for Purchase:
Amazon | Barnes & Noble | ChristianBook
Books-A-Million | Lifeway
Meet The Author: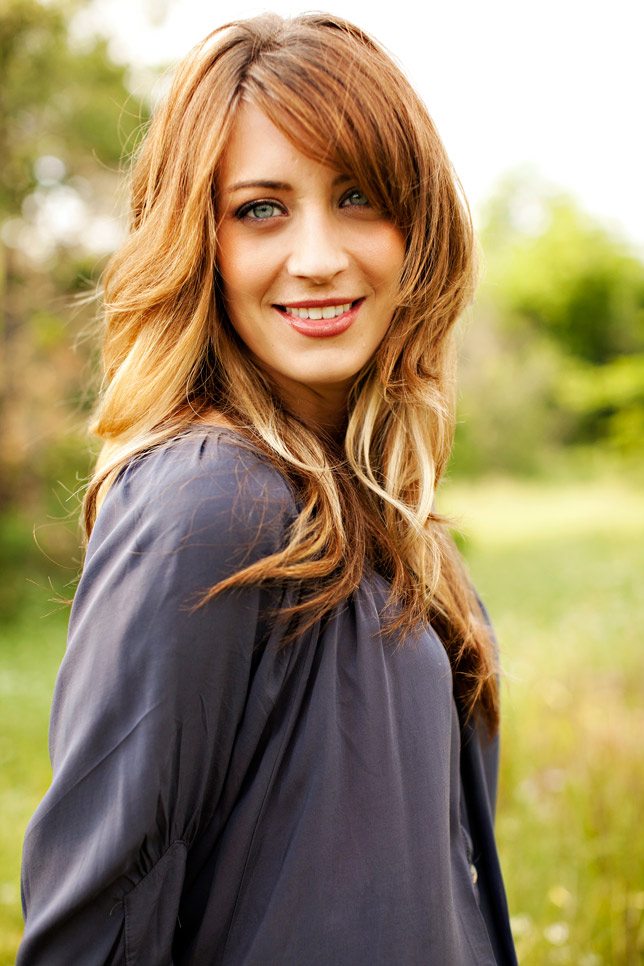 Connect Online:
Website
Blog
Facebook
Twitter