Wednesday Morning Review
A Bride For Keeps
Melissa Jagears brings us a delightful romance, historically set in Kansas. Her well developed characters grab the reader from page 1. A wonderfully written story, with vivid descriptions that will transport the reader into the story. She addresses many issues that are as significant today as they were in the 1800's, i.e. abuse, love, trust, and questions of faith. She has definitely proven herself as a talented storyteller that will turn any reader into a fan.
This story introduces us to Julia Lockwood and Everett Cline.
Julia is a beautiful, young woman who grew up in Boston in the 1800's. She lost her mother at a young age and was raised by her father. She has never felt, even with all her beauty, that she was anything more that a possession. She longs to be valued and loved for who she is on the inside, instead of the outside package. She becomes engaged to Theo at her father's wishes, but soon learns that she is nothing more than a pawn.
Everett is a handsome, young man with a growing homestead to manage and take care of.
The problem is he needs a wife, but doesn't seem to be having any luck. Years ago, he courted a young woman with ever intention of proposing to, but she married another man. He then decides to advertise for a mail-order bride. A total of 3 respond to the advertisement, one dies on the train while traveling to meet him: the next one married while traveling to meet him; the last one arrived only to decide she would marry his neighbor instead because his farm was much larger. Are you seeing a pattern? So did Everett. After being humiliated and jilted 3 times, he decides a wife is not meant for him. His close friends, Dex and Rachel, are not as convinced though.
Rachael advertises for Everett again without his knowledge. Julia answers the advertisement, because she knows if she stays in Boston she will be forced to marry Theo. She has seen what being married to Theo will be like and she can't bear the thought. Her trip out west was a harder trip than she had for seen; and worse , upon her arrival she realizes Everett was not aware she was coming. Everett is not happy when learns of Rachel's plans and Julia arrives. Julia can see the looks men give her and knows they are only wanting her for her beauty, not for the true person inside. Of course, living on the prairie was much harder than she anticipated, and if she wanted to stay then she has a lot to learn.
For 2 weeks, she stays with Rachel and Dex trying to learn all she can about living on the prairie. Meanwhile, Everett works his homestead as usual because he has no desire to be humiliated by being jilted by yet another bride. He still doesn't trust that Julia won't run away, so he sees no reason to encourage her to get to know him. As Julia struggles to deal with not only the hardship of living on the prairie, but also the feelings Everett is evoking in her. Everett has always struggled to make his farm grow and prosper, but he doesn't know if he want to put as much effort into a relationship with Julia.
Is this the woman God has chosen for him? Julia has seen Everett pray, but is there really someone that loves you completely without judgement? Can he trust Julia not to run off?
Can she trust Everett to not hurt her?
Now let me introduce you to Melissa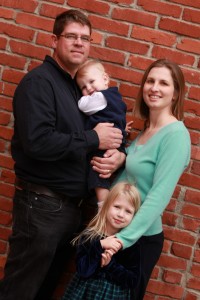 .
I am a stay at home mother on a tiny little farm with a fixer-upper house. As much as I love writing and reading about homesteaders, I am so glad I'm a homesteader during an era with modern grocery stores to take up for my slack. I am an ESL (English as a Second Language) teacher by trade, and I still work occasionally in that field along with being my church's financial secretary.
Email: melissajagears.com
Facebook:
Melissa Jagears - Author
Goodreads:
http://www.goodreads.com/author/show/6929011.Melissa_Jagears
Twitter: @MelissaJagears
Her books can be found for sell on Amazon, Amazon Kindle and Barnes and Noble.
One final note. Of late, there has been a buzz in the social media about reviews and authors. I don't fully understand all the details at this point. I want to assure you that when I received this ARC that in no way did anyone try to influence my opinion. When I sit down to write a review, I write my own feelings about the author and their book I am reviewing at that time.
Everyone have a great day.
Blessings
Katrina